How did it all start?
This project was born from a photoshoot I did in Warsaw (Poland). Inspired by a studio photoshoot by Sølve Sundsbø, I decided to create my own version of it. I loved the fact that by making models move and wear multiple layers of clothes, he managed to make them look like flowers.
I immediately thought:
"Women really are like flowers! In the cities, where there is too much of glass and grey, the beauty of women and their colorful clothes really makes them look like flowers and add beauty to the everyday life!"
What is this project about?
That's how the project "Flowers of the City" was born. I want to show how beautiful women are and how much value they bring into the society: not only with their beauty, but also with their actions, ideas, creativity and work. Even though they sometimes have thorns, they are still sensitive and delicate. Yet women, just like flowers, have an unbelievable resistance too. That's what makes them so special.
There is one more reason, why I'm creating this project: to remind women how amazing they are. In the middle of the everyday life rush, we, women, often forget, who we are and how much we have to give. We forget we're beautiful, smart and we make the world a better place just with our smiles.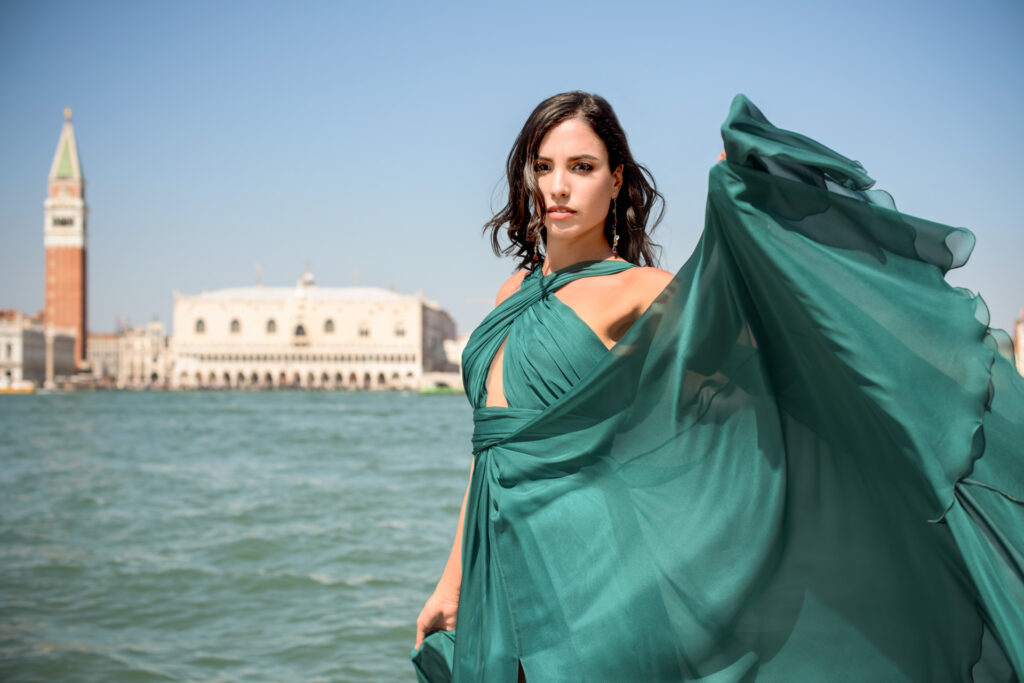 What happened next?
After the first photoshoot in Warsaw, the project started evolving:
various locations – Milan, Venice, Munchen, Rome…

more diveristy – by including models of color, transsexual, of various nationalities and religions

shooting during changing seasons.
What is the next step?
Now, I want to add even more diversity, by taking pictures of women representing various ethnic groups, cultures, , ages, sex orientations, nationalities, religions, etc.
There is still a lot to do in the fields of women equality, their rights etc. but I think it's also important to remind us and those around what we've already achieved and how much we still have to give.