Curious to know more about me?
I'll keep it simple, and a bit random, with these 11 facts: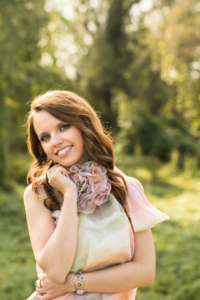 I'm a fashion and portrait photographer in Palermo, Italy. First I moved to Milan because I wanted to feel like Carrie from "Sex and the City", but New York was too far. I'm kidding. I moved to Italz to join my husband (ah, these Italian boys…) after years of a long-distance relationship. A few months ago we moved to Palermo.
Originally, I come from Poland and even living in Italy, I definitely miss my grandma's food.
I studied Law, Spanish Philology and Photography, but that last one was definitely my favorite. Yes, I know it's a weird combination of subjects. I just couldn't decide what to do with my life after I didn't get into film school.
I never believed I could be a full-time photographer. Even if I've been taking pictures for nearly 15 years now, I never really considered my dream about doing it full-time could come true. But eventually, it did. Maybe because at school I always had to be the best and I applied the same strategy in life? Who knows.  
I had to learn how to take pictures and use Photoshop because I absolutely can't draw. I tried. Really. I even took a course. Nada. It's just not in my blood.
My dream is to have my pictures published in Vogue.
I love my hamster. I don't let anybody say it's a rat! It's a very sweet and intelligent creature. And he has a lot of character too! Looking at him every day motivates me to keep going and reminds me not to run in circles.
I am a huge fan of figure skating. I was getting up at 2 am to watch the Olympics (btw, I do the same with the Oscars), I travel around the world for the championships and I don't care what people think about me when I shout like crazy cheering for my favorite skaters. Go, go, Aljona Savchenko!
When I don't work, I read, read, read. And when I finish the book, I'm like: "Oh, there are no more pages. And what should I do now?"
When we travel, my husband is already totally used to: "Honey, run, run, we have to catch this amazing light!"
If you ever come to Palermo, let's go for aperitivo and drink some wine together! It's the best part of the day!